Hotspot: Hemp Seeds and THC
New EU regulation setting maximum levels for delta-9-tetrahydrocannabinol (Δ9 -THC) in hemp seeds and products.
On August 12, 2022, Regulation (EU) 2022/1393 was published regarding maximum levels of delta-9-tetrahydrocannabinol (Δ9-THC) in hemp seeds and products derived from them. It complements Regulation (EC) No. 1881/2006, which sets maximum levels for certain contaminants in food.
The European Food Safety Authority (EFSA) adopted a reference dose (ARfD) of 1 μg Δ9-THC/kg body weight (bw) in 2015, following Recommendation (EU) 2016/2115. On January 7, 2020, EFSA published a scientific report on the assessment of acute human exposure to Δ9-THC, which took into account the data generated by Recommendation (EU) 2016/2115 that the ARfD of 1 μg/kg body weight was exceeded for certain exposure estimates. Although the exposure estimates are likely to overestimate the acute exposure to Δ9 -THC in the Union, the current exposure is considered potentially hazardous to health. Therefore, new maximum levels should be established for hemp seed and products derived from hemp seed to ensure an increased level of health protection. Since delta-9-tetrahydrocannabinolic acid (Δ9-THCA) can be converted into Δ9-THC through processing, maximum levels should be set for the sum of Δ9-THC and Δ9-THCA expressed in Δ9-THC equivalents. This regulation will enter into force on September 1, 2022, and will apply from January 1, 2023. Foods listed in the Annex that were lawfully placed on the market before January 1, 2023, may remain on the market until their best-before or expiration dates.
Our lab can help you learn more about the levels of THC and other cannabinoids in food. Our analysis focuses on commercial hemp and commercial hemp products. Due to BTM regulations, we currently do not test leaves and flowers.
Hotspot: Analysis of Mineral Oil
New recommended actions for aromatic mineral oil hydrocarbons (MOAH) published
Without any further transitional period, the European Commission has published an EU-wide harmonised recommended action for the detection of aromatic mineral oil hydrocarbons (MOAH) in food, including newly defined maximum levels in terms of limits of quantification (LOQ).
Although these are currently only guideline values, the member states have nevertheless agreed to withdraw products from the market that reach or exceed these limits during government controls.
Hotspot: Pesticide residues in food, EFSA monitoring recommendation
EFSA recommends that national authorities consider the following groups of pesticides/samples when planning their monitoring programmes:
Ethylene oxide (RD) in sesame seeds, peppercorns and buckwheat,
Chlorates (RD) in leafy crops (lettuce, lamb's lettuce/corn salad), tomatoes and legumes.
Chlordecone (RD) in cassava roots and chicken eggs,
Chlorpyrifos (RD) in peppers, grape leaves, dried beans, pomegranates, potatoes and teas,
anthraquinone (RD) in tea
Read more [...]
Institut Kirchhoff Berlin offers food manufacturers a wide range of services (including testing) for the quantification of pesticide residues, guaranteeing compliance with regulations and quality standards. Our laboratories are accredited according to ISO17025.
Contact our customer and project management.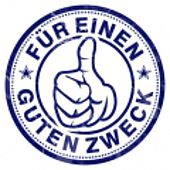 The Institut Kirchhoff GmbH is involved in numerous social projects such as KINDERHILFE – Hilfe für krebs –und schwerkranke Kinder e.V., and SOS Kinderdorf (Children's Village) Berlin. Institut Kirchhoff Berlin GmbH has made regular donations of food over the years to Berliner Tafel to take a stand against poverty and food waste.