Hotspot: Analysis of Mineral Oil
New recommended actions for aromatic mineral oil hydrocarbons (MOAH) published
Without any further transitional period, the European Commission has published an EU-wide harmonised recommended action for the detection of aromatic mineral oil hydrocarbons (MOAH) in food, including newly defined maximum levels in terms of limits of quantification (LOQ).
Although these are currently only guideline values, the member states have nevertheless agreed to withdraw products from the market that reach or exceed these limits during government controls.
Hotspot: Pesticide residues in food, EFSA monitoring recommendation
EFSA recommends that national authorities consider the following groups of pesticides/samples when planning their monitoring programmes:
Ethylene oxide (RD) in sesame seeds, peppercorns and buckwheat,
Chlorates (RD) in leafy crops (lettuce, lamb's lettuce/corn salad), tomatoes and legumes.
Chlordecone (RD) in cassava roots and chicken eggs,
Chlorpyrifos (RD) in peppers, grape leaves, dried beans, pomegranates, potatoes and teas,
anthraquinone (RD) in tea
Read more [...]
Institut Kirchhoff Berlin offers food manufacturers a wide range of services (including testing) for the quantification of pesticide residues, guaranteeing compliance with regulations and quality standards. Our laboratories are accredited according to ISO17025.
Contact our customer and project management.
Increased THC content in foodstuffs causes a fuss
Hemp (Cannabis Sativa), is currently a trendy additive in confectionery, power bars, flours, oils or seasonings and is causing quite a stir there. Since 2020, the addition of some hemp components, and thus also the cannabidiol (CBD) contained therein, has been permitted in foods in the EU. Nevertheless, not every cannabinoid may be contained in food in any quantity. Strict rules apply to THC in particular.
This presents manufacturers with new challenges in production and quality assurance. In the latest publication "Focus-InDepth Cannabis-Hemp-CBD", prepared in cooperation with NewFoodMagazin, our expert Mr. Konetzki gives a comprehensive overview of the challenges and pitfalls of hemp in food and the determination of cannabinoids.
At Institut Kirchhoff Berlin we have developed methods for the safe determination and quantification of cannabinoids in compliance with toxicological limits. Contact us to discuss the specifics of your product idea.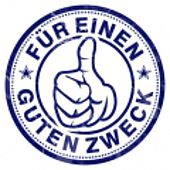 The Institut Kirchhoff GmbH is involved in numerous social projects such as KINDERHILFE – Hilfe für krebs –und schwerkranke Kinder e.V., and SOS Kinderdorf (Children's Village) Berlin. Institut Kirchhoff Berlin GmbH has made regular donations of food over the years to Berliner Tafel to take a stand against poverty and food waste.